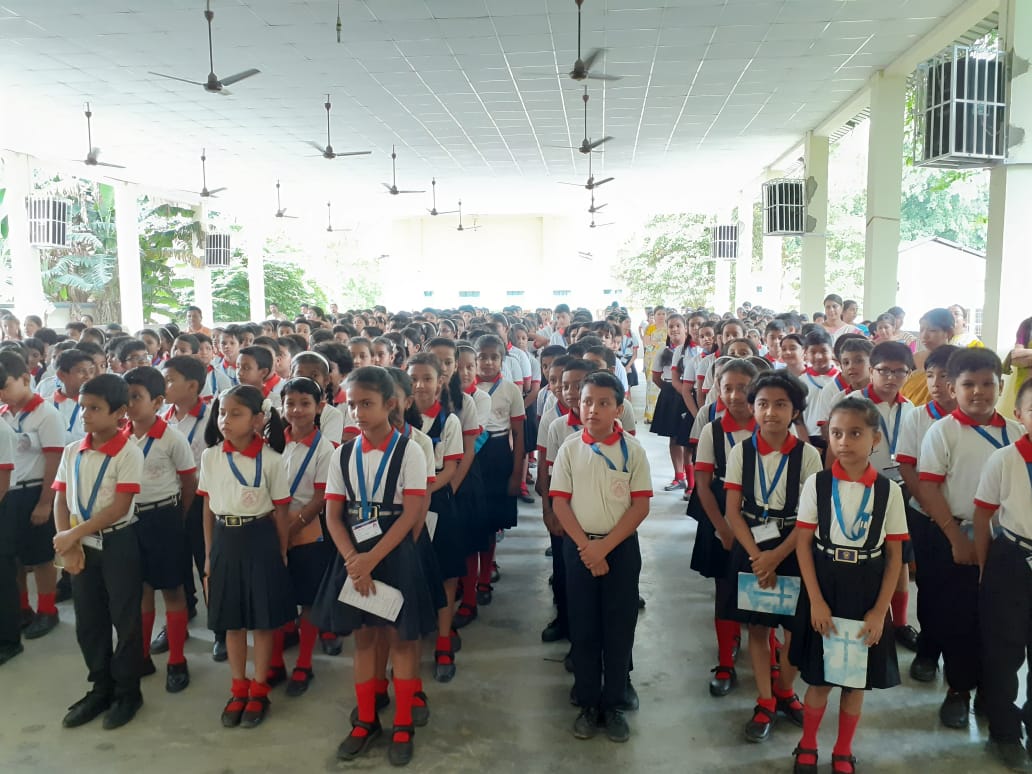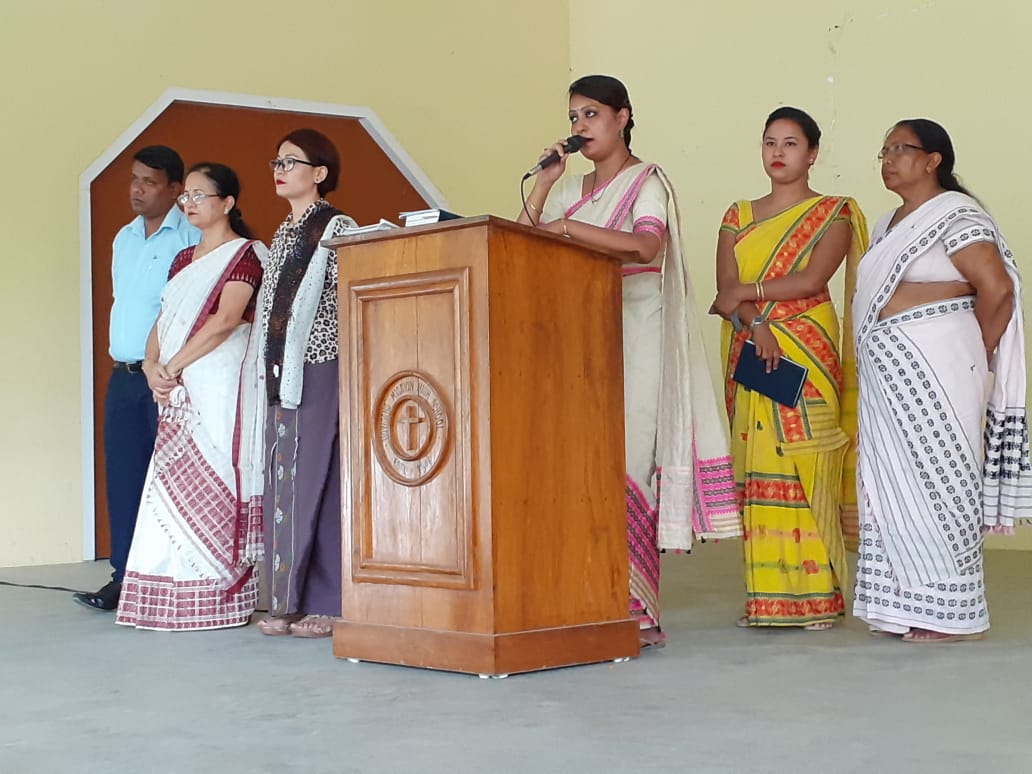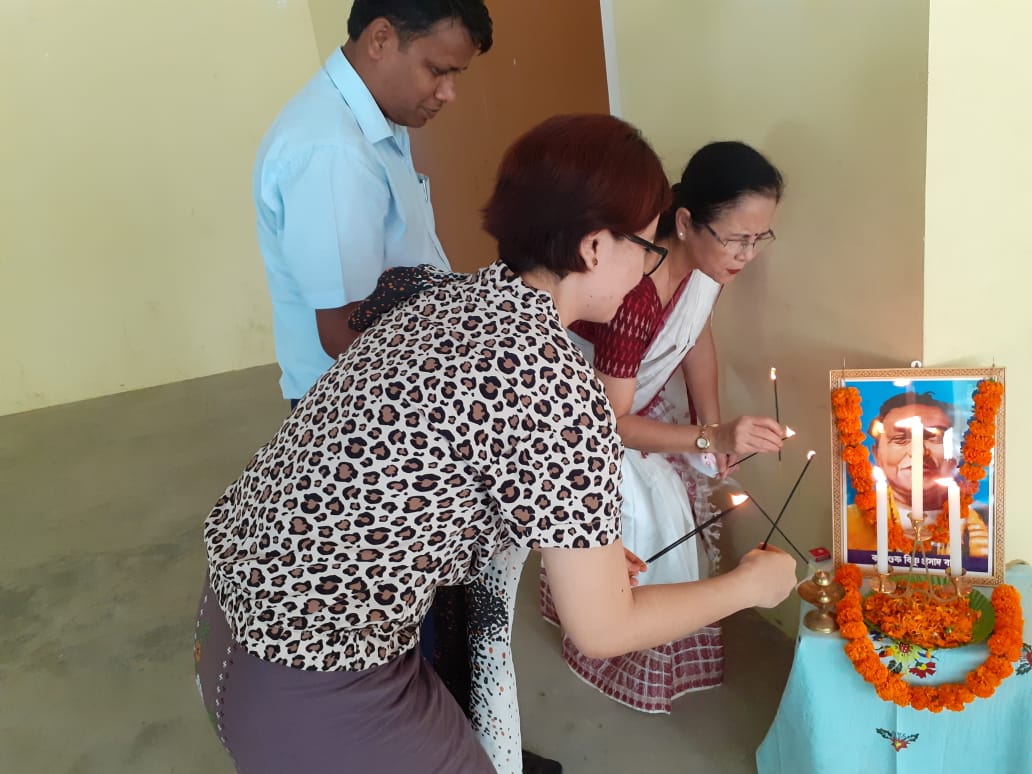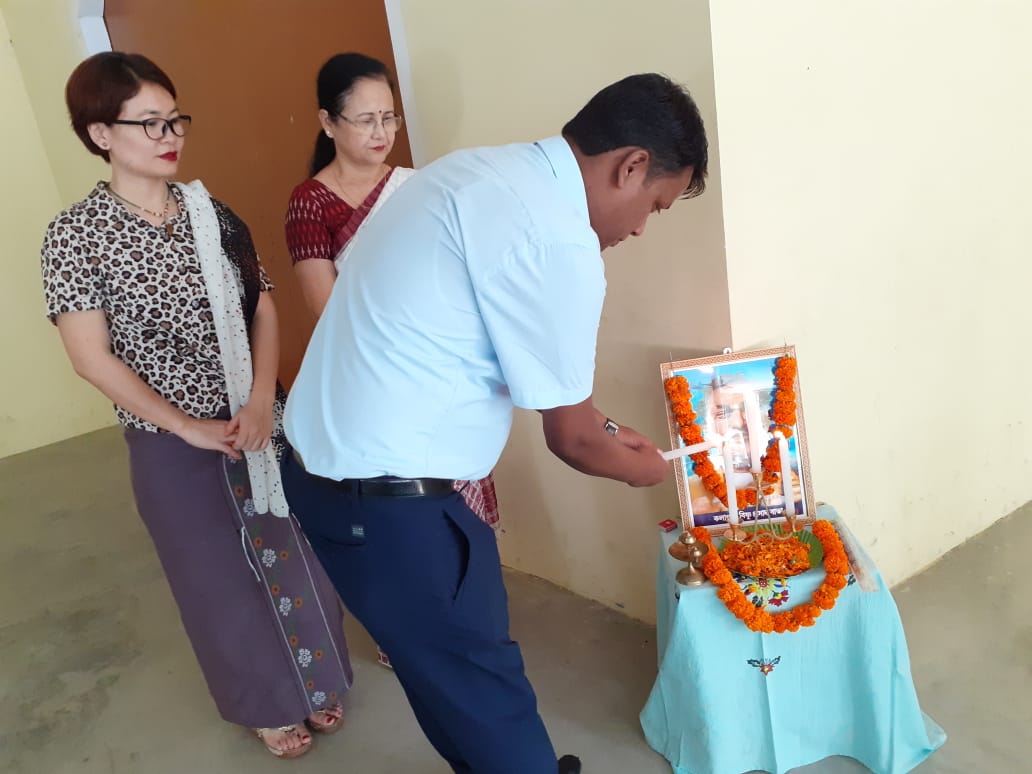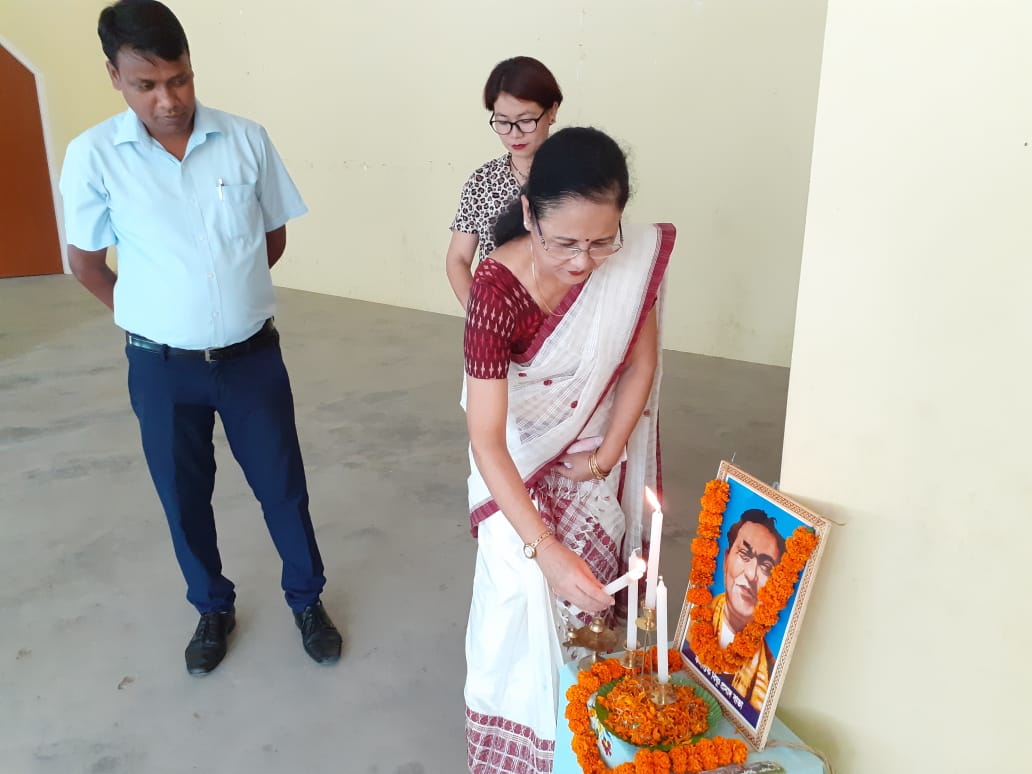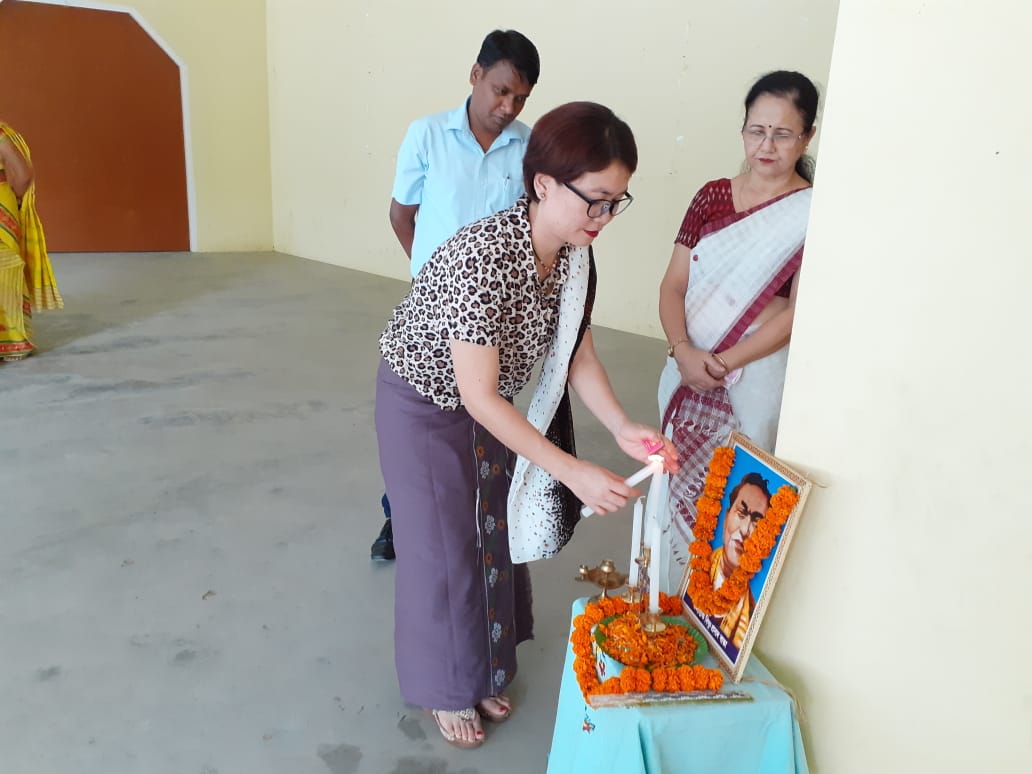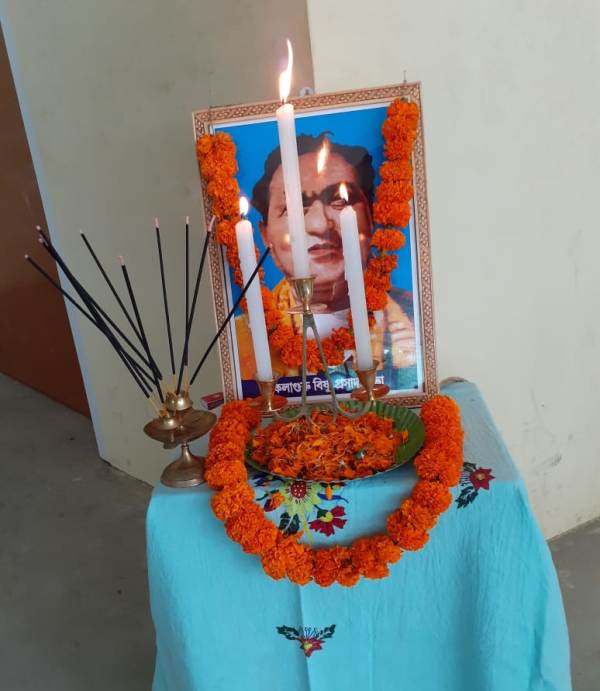 Principal's Message
Greetings in the name of our Lord and Saviour Jesus Christ!
The Nowgong Mission High School was established with an objective to provide the best possible education to the students both in academic and co-curricular activities as well as to inculcate in them good discipline and moral values based on Christian ethics.
Since its inception till today the Lord Almighty have been so gracious upon our school and therefore by his amazing grace today we have thousand plus students. This co-educational institution has classes from Nursery to XII (Arts). The school, well equipped with qualified teaching staffs and IT tools imparts education through English medium with the provision for teaching vernacular languages, Assamese, Hindi.
My dear students always remember to obey your parents, teachers', elders and have the attitude of learning from mistakes, and then God will surely bless you. In bible (Luke 6:40) the Lord says "A student is not above his teacher, but everyone who is fully trained will be like his teacher".
Dear esteemed parents, as a parents we must always remember an old chinese proverb, "one generation plants the trees and another gets the shade", likewise our generation's ideals will shape tomorrow's culture for our kids.
If our child does get 1st Rank in examinations that's great! But if they could not managed to get it, let us not take away their self-confidence and dignity from them. We must tell them that they may not be getting good marks for much bigger things in life than marks. What we have to as a parents is try to find out the latent talent on them and try nurture them in the right direction by inculcating on them the important values of life.
With Regards
Mrs. Ninglianhoi Narzary
Principal
Nowgong Mission High School
Nagaon, Assam
As the Administrator, let me take this time to say what an absolute pleasure and privilege to welcome you to the Nowgong Mission High School, home of the knowledge gainers! Our goal is to develop and enhance learning skills and provide opportunities for students to excel in academics, athletics, and fine arts so that they may become positive, contributing members of our school and community. This will enable the individual student to think and work independently and cooperatively toward the solution of problems, develop talents and cultivate inquiring minds. At the Nowgong Mission High School we are dedicated to creating a school culture focused on student learning, a commitment to high expectations, innovation and collaboration through the use of technology to prepare students for the 21st century. We take immense pride in our diverse population and will focus on embracing diversity to strengthen our school culture and foster creativity. We believe in the old adage, "it takes a village to raise a child" and as such, we encourage parents to take an active role in their children education and we look forward to working with all of you in making West best!
With Regards

Rahul Nanda
Administrator
Nowgong Mission High School
Nagaon, Assam
Managing Committee
| SL# | Name | Designation | |
| --- | --- | --- | --- |
| 1 | Mr Atul Horo | Chairman | President ABC |
| 2 | Rev. Benard k. Marak | General Seceretary | ABC |
| 3 | Mr. Jacob Lais | Member | |
| 4 | Mr. Yohan Ao | Execute Seceretary | NDBA Member |
| 5 | Mr. Olive Merian | Guardans Representative NMHS | |
| 6 | Mrs. Ranjana Dey | Vice Principal NMHS | |
| 7 | Mrs Anita Bhuyan Hazarika | Teachers Representative NMHS | |
| 8 | Mrs. Ninglianhoi Narzary | Principal | |
| 9 | Mr. Rahul Nanda | Administrator NMHS | |
Administrative Staff
| | |
| --- | --- |
| Principal: | Mrs. Ninglianhoi Narzary |
| Vice Principal: | Mrs. Ranjana Dey |
| Administrator: | Rahul Nanda |
| Hostel Suprientendent: | Miss Meera Nanda |
Abbreviations used
| | | |
| --- | --- | --- |
| 1 | ABC | Assam Baptist Convention |
| 2 | NMHS | Nowgong Mission High School |
| 3 | Rev | Revarand |